By Tami Klein
Posted in art
Earlier in 2021, Arooj Aftab released an extraordinary album, Vulture Prince. Since I found her music both mesmerizing and almost completely unfamiliar, I asked a musician, Yair Dellal, for help focusing on what my ears heard and my "heart" wanted more of.
Yair Dellal responded immediately. "Aftab has an amazing voice, with a dark hue, that personally I really like. She draws inspiration and builds on the musical culture of Pakistani-Indian Qawwali singing. The soft melodies of Indian ragas that are mostly in major keys, are transformed to minor in her singing. This is the Sufi musical style that Nusrat Fateh Ali Khan made internationally famous.
"Traditional instruments are replaced by harp, violin and electronic ambit, making her music and singing accessible to 'Western ears,' without compromising the beauty and accuracy of her singing.
An electronic ambit is a musical background instrument that provides support with sounds that create an atmosphere, like the 'pedal point' in classical Western music. In Indian music, these are the tones that the tempura and sitar repeat ceaselessly."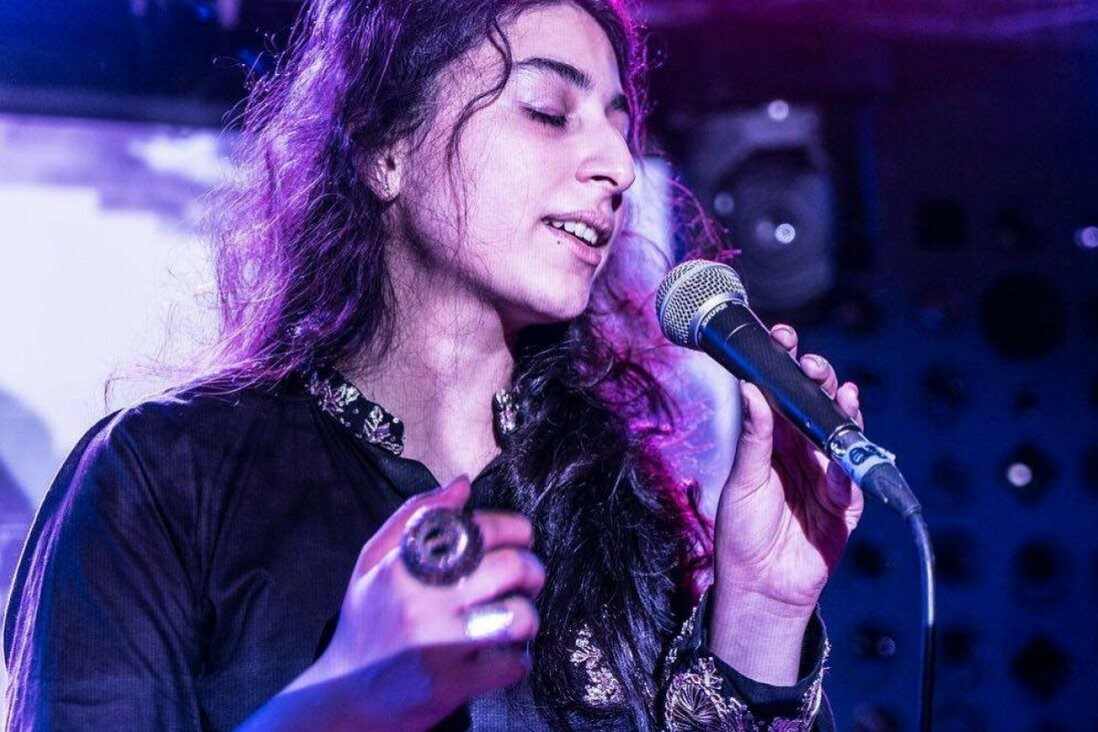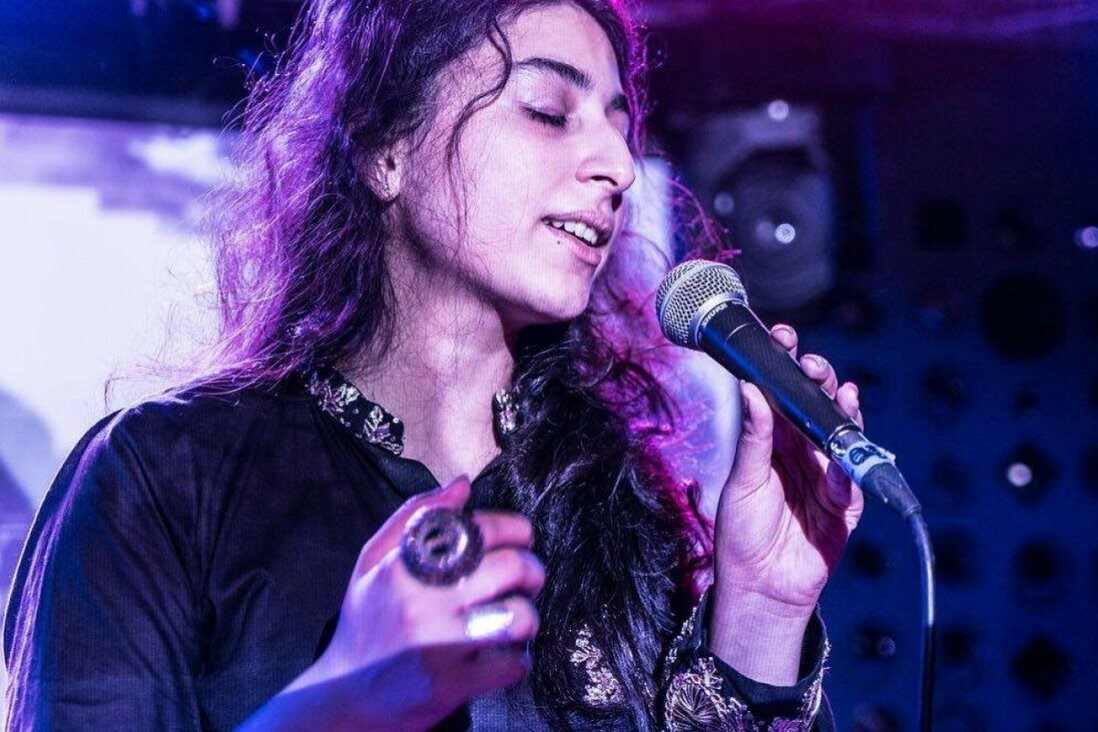 Spotify sometimes recommends new discs, and that is how I first discovered Arooj Aftab. For Westerners like myself, her music comes from somewhere far away. I was fascinated by the melodies, by the soft jazz rhythm and her voice. I decided it was worth introducing this music to you too, dear readers.
Aftab was born in Saudi Arabia and lived there with her family – mother, father and two brothers – until age 11. When the family returned to Lahore, her parents' hometown in Pakistan, she was exposed to the local music that both her family and others in the community continued to play. At the age of 18, Aftab decided to take charge of her musical studies on her own, and recorded a calm, jazz version of Leonard Cohen's Hallelujah. The song went viral in her hometown. This strengthened her resolve, and she applied to Boston's Berklee College of Music, where she was accepted. She studied music production and engineering, and upon graduation moved to New York, where she lives and creates.
At an early stage, she was influenced by Abida Parveen, who is considered the "queen of Sufi music." When she asked Parveen what she should with her life, the answer was, "Listen to my discs."
Some emphasize Aftab's daring and defiance, "I do not want things to be too obvious." She also performs in a trio with Vija Yiyer, a Harvard professor, and the bassist Shahzad Ismaily. Note the professor's description of Aftab's musical abilities, "She has this deep reservoir of emotion that's coming from a haunted place. She makes something beautiful, but it's not just beauty for its own sake. It's actually beauty as a form of care."
Aftab worked on Vulture Prince, both before and after a family tragedy that occurred in 2018, when her younger brother and a close friend died. The music contains mystery and lyricism immersed in the pain of family trauma. "You accept your losses as part of your life, instead of pointing at them," Aftab explains.
"What is heritage?" Aftab asks, and then answers, "It is the culture you inherit. So if you live in different societies, you inherit characteristics of several cultures that gradually become your heritage." Her music, then, is immersed in the Pakistan of her youth and the Brooklyn of today.
Aftab is aware that she built her vocal flexibility by moving between Urdu and American English. She explains the her composition process occurs. "It starts with the melody, which dictates the harmonic structure. And then I'm always thinking about what will be the lead instruments. Usually, it's drums, guitar, and bass, but for much of Vulture Prince it is the harps. The harp is very angelic and bright. I love it but it's so beautiful that it can be "cheap" and boring. Therefore, I made an effort to include dark sounds and dissonance. I do not want things to be too obvious."
We invite you to listen to the music of Arooj Aftab: