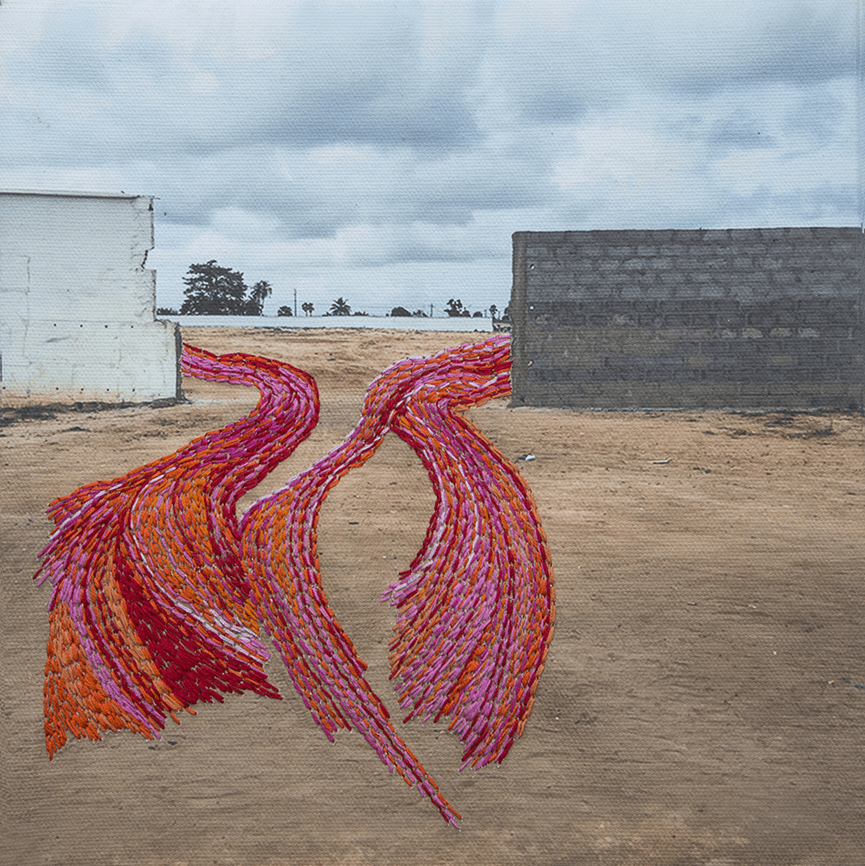 On March 13, 2016, a brutal terrorist attack struck Grand-Bassam, a coastal town in the Ivory Coast, near the home of artist Joana Choumali. Three weeks after the attack, Joana photographed the location and its people on her cell phone, as if she needed to bring the reality to life. The idea of embroidering the scenes she photographed emerged from the desire to ameliorate both her feelings and the appearance of the city.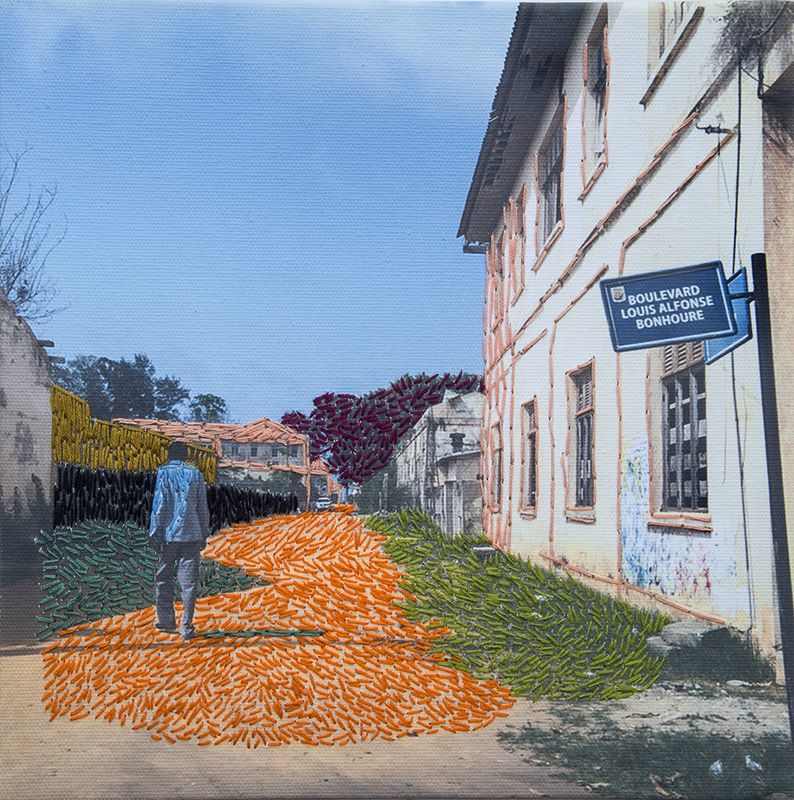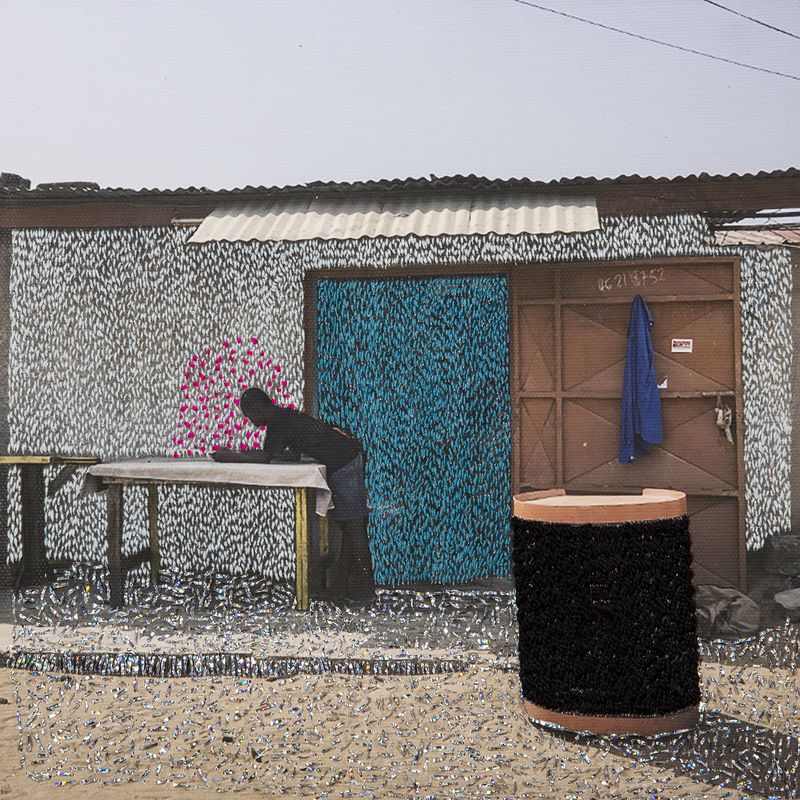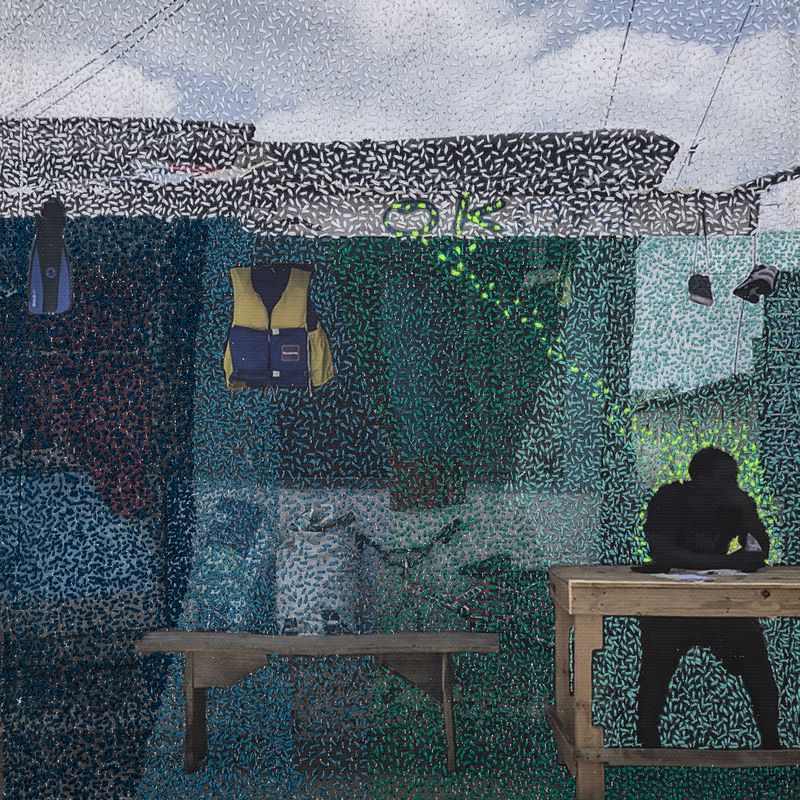 Choumali stressed that her culture considers expressing traumatic vulnerability a sign that the person's spirit is weak. The saying "Ça va aller," French for "it'll be okay," is a refrain everyday dialogues, even when the difficulty is unbearable.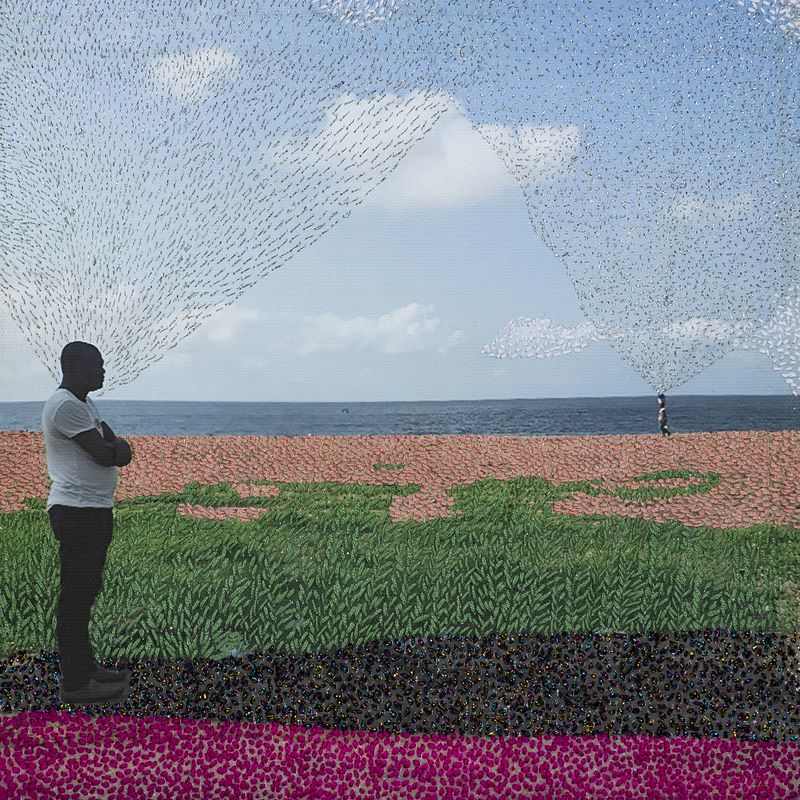 "A brilliantly original meditation on the ability of the human spirit to wrest hope and resilience from even the most traumatic events" – with these words, the Prix Pictet for Photography and Sustainability was awarded to Joana. The website of the prize describes its purpose, "Prix Pictet aims to harness the power of photography – all genres of photography – to draw global attention to issues of sustainability, especially those concerning the environment."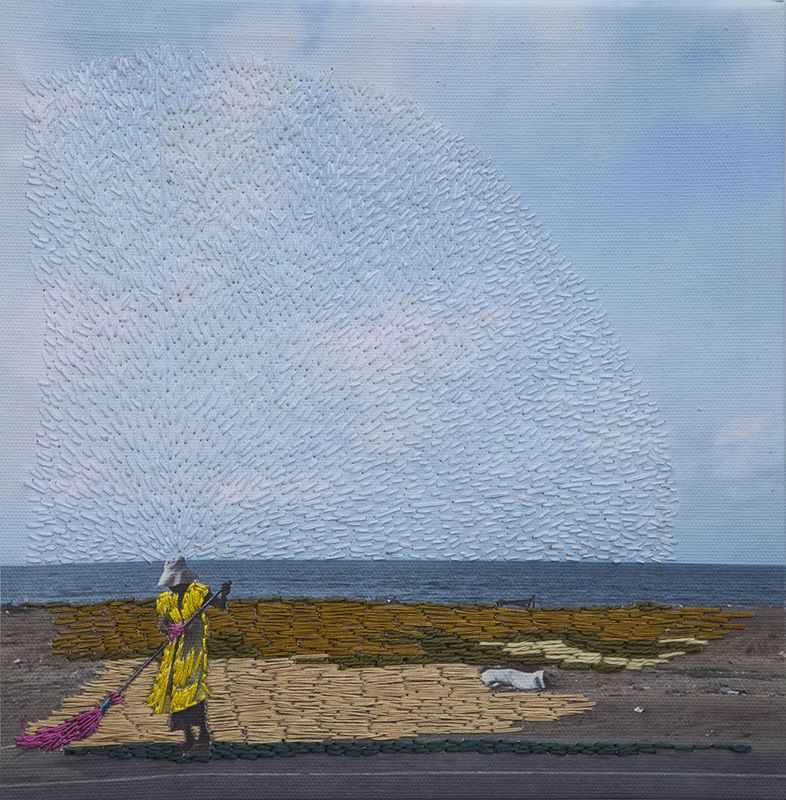 How were the photographs embroidered? Printing them on canvas allowed full flexibility to embroider them.
Out of helplessness and a desire to illuminate the life of those living in her town, Joana found an opening that we, in turn, are privileged to experience. She explained that embroidery became a way for her to process the pain. "The act of adding colorful stitches to the pictures had a soothing effect on me, like a meditation," making it possible to process emotions. Adding embroidery to the photographs was an act of marshalling hope and resilience.
Choumali was born in 1974 in Abidjan, Ivory Coast, studied graphic design in Casablanca, Morocco, and worked for an advertising agency.
The group exhibition – HOPE – featuring photographers from around the world is now on display at the Eretz Israel Museum in Tel Aviv, having already been shown at several leading, museums around the world, in New York, London, Amsterdam, South Africa. International media coverage emphasizes the unique creativity of Choumali's work. The globe-spanning attention is gratifying and it a joy that the larger world knows to appreciate the talent, and especially the spirit, of Joana Choumali.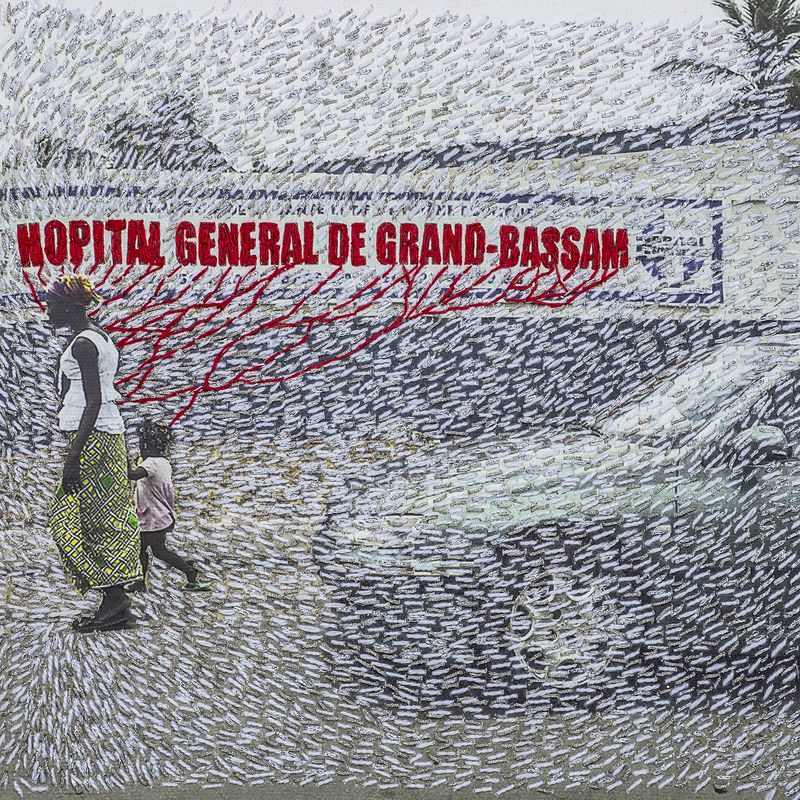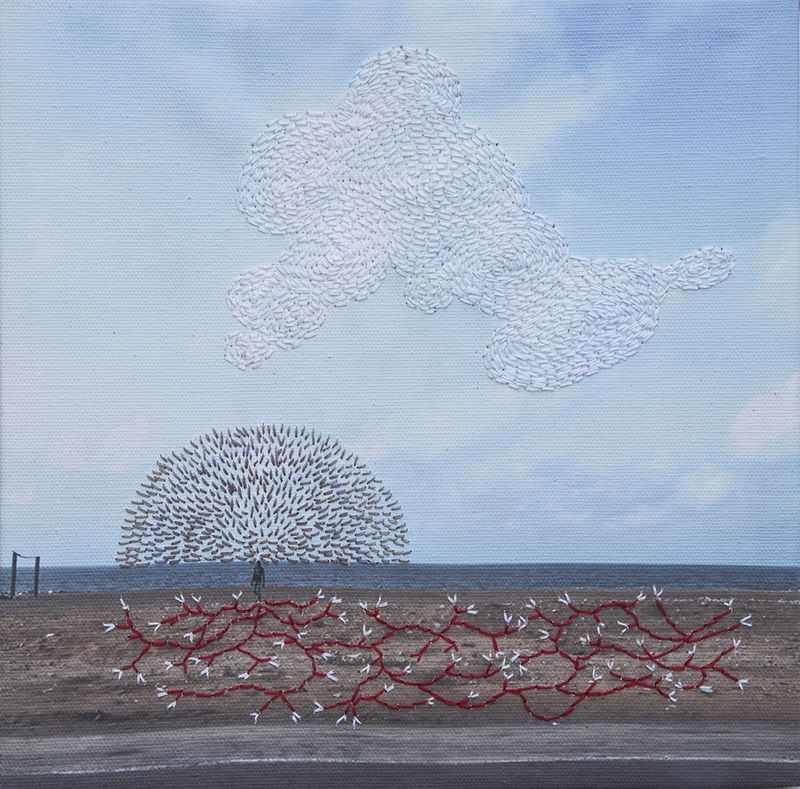 Choumali won first place in the exhibition, and received the Prix Pictet for the series Ça va aller (It'll be okay") featuring photographs taken three weeks after the terrorist attack, and then embroidered.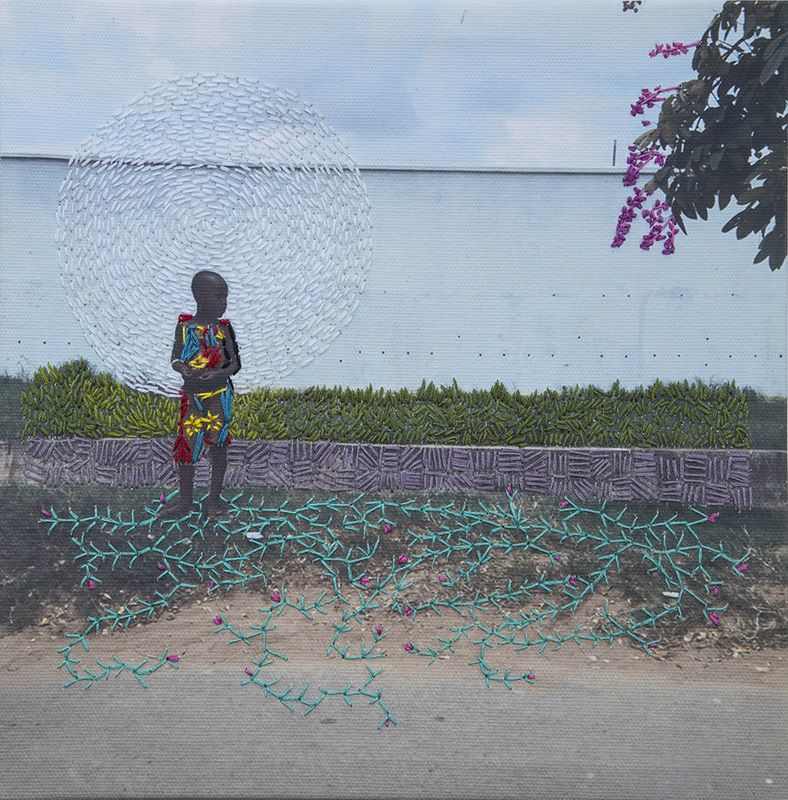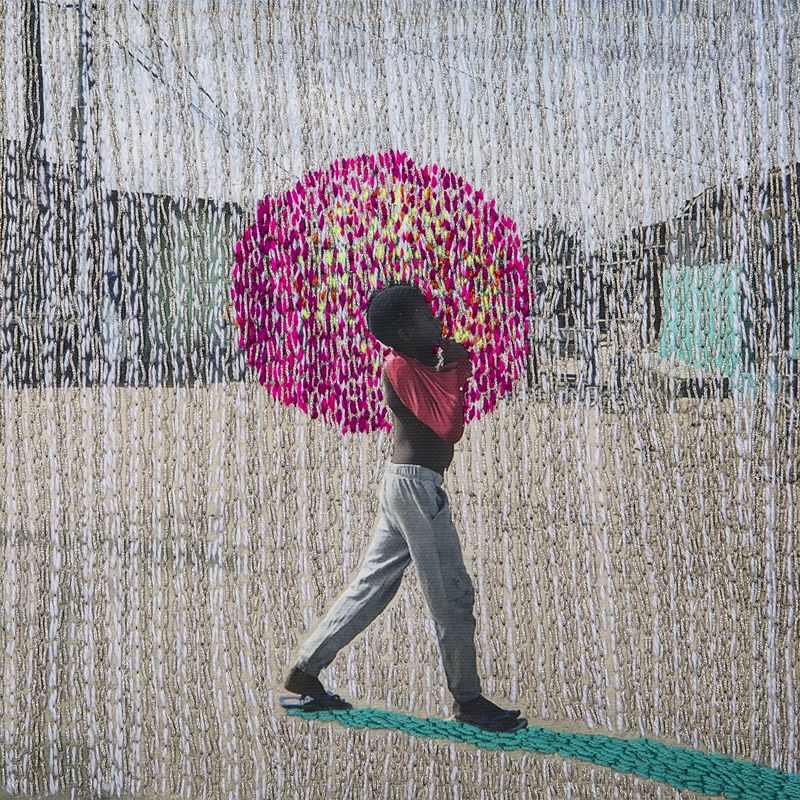 In the video below, you can watch Joana Choumali's face light up when she received the award.
www.eretzmuseum.org.il
www.thisiscolossal.com