By Tami Klein
Posted in design
The apartment in a Victorian building in Haringey, north London, was not only expanded from 120 sq. meters to 142 sq. meters but had its interior character transformed. Studio Ben Allen was granted a free reign, with the main requirements being to enlarge the kitchen include two bathrooms. The photographs below show why the renovated apartment was declared London's "Home of the Year."
New elements introduced into the Victorian home include cast concrete for the counters and sink in the kitchen, some of the stairs, the bathrooms and floors. Some of the concrete was cast in bright colors: salmon in the kitchen and green in bathrooms.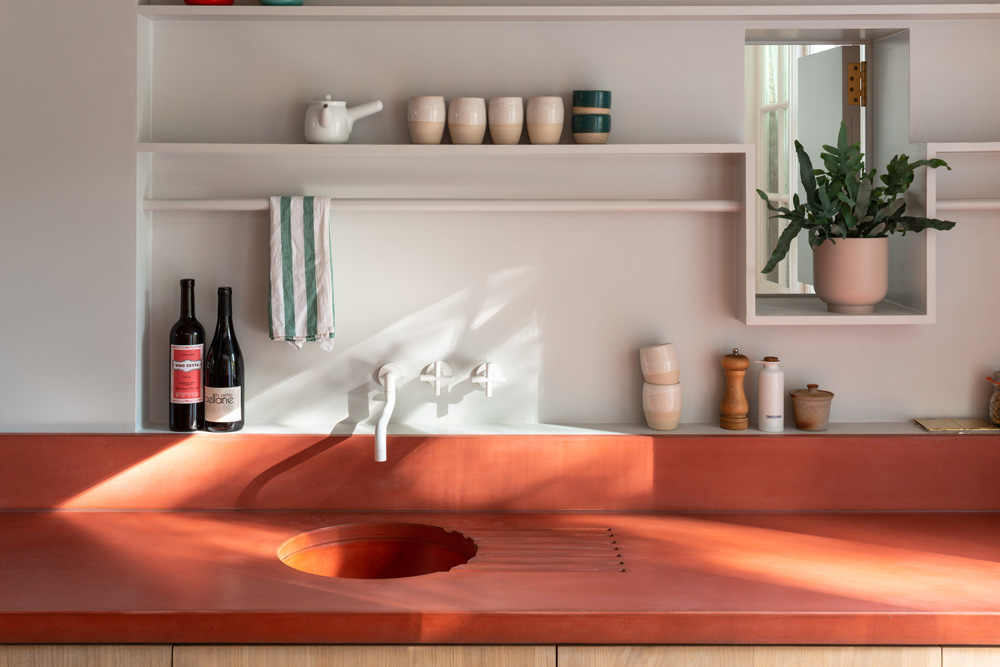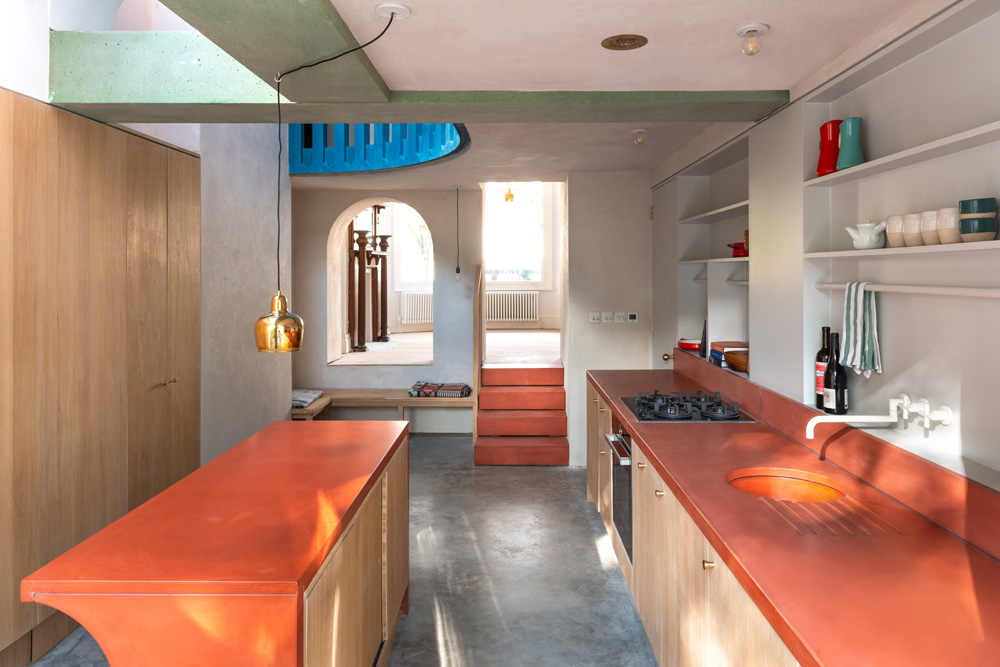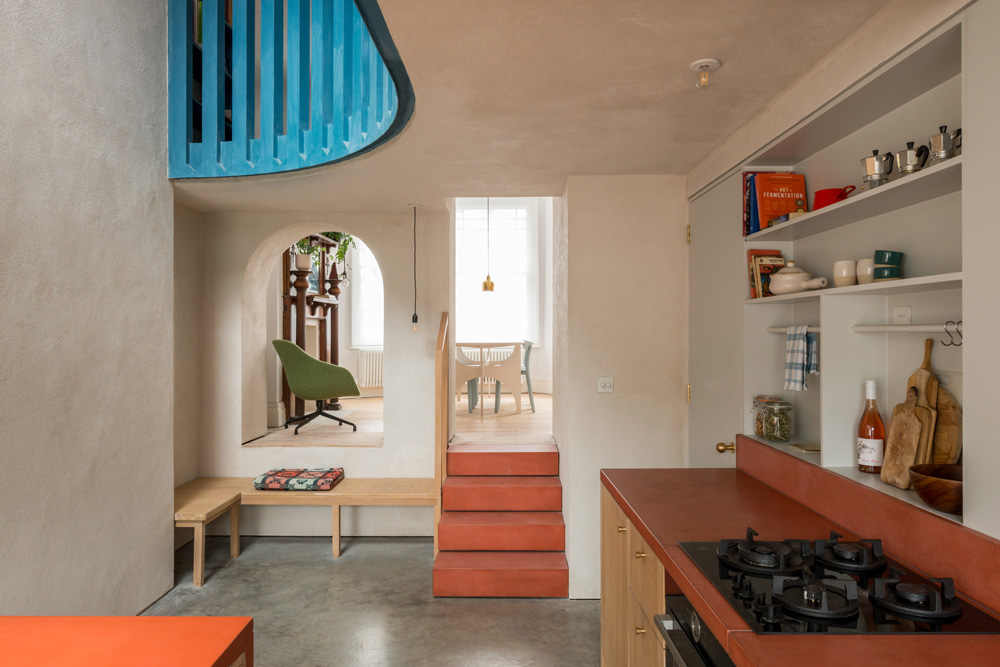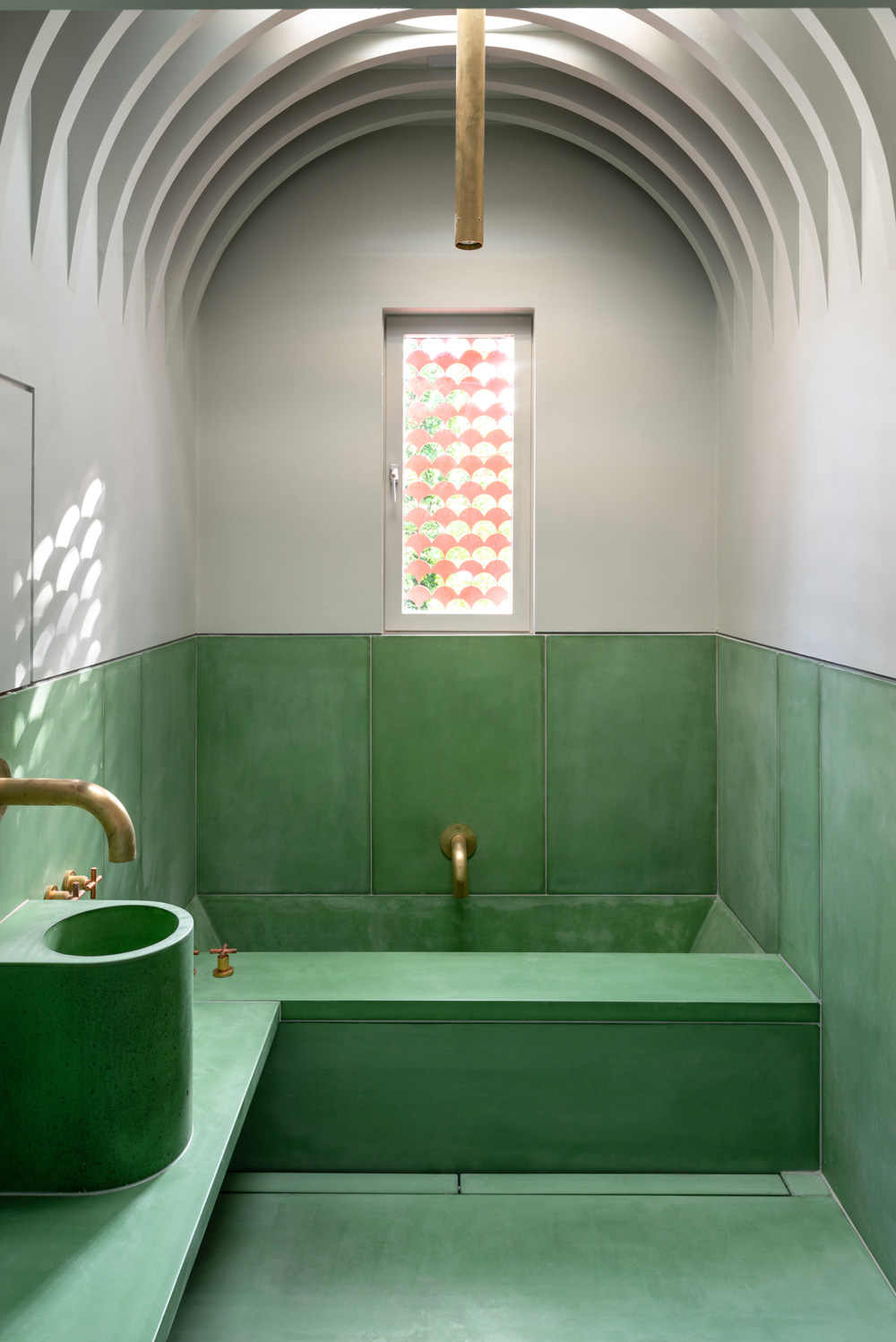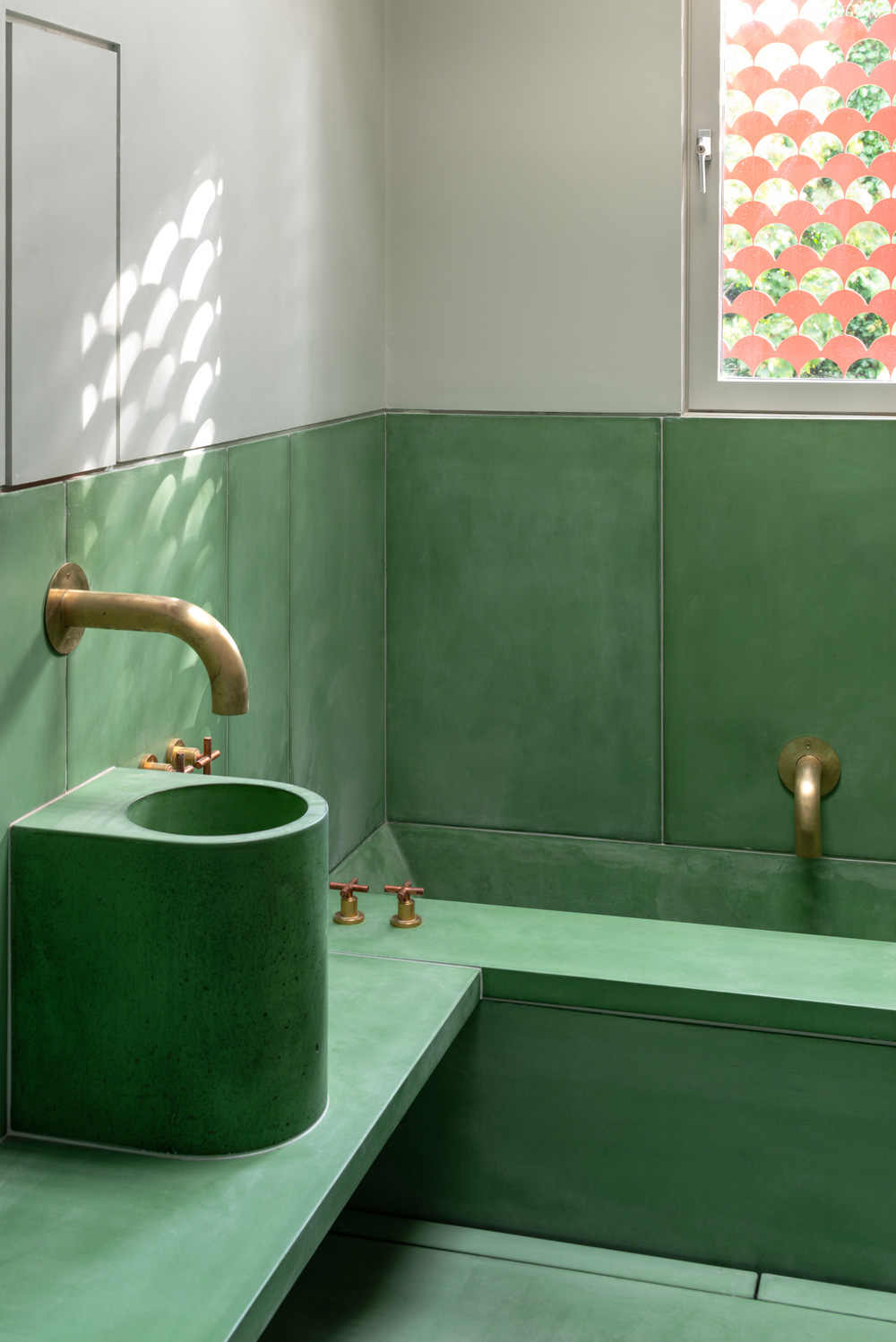 Columns and arched elements were added to allow opening the kitchen to daylight and the play of light between day and night. How? Note the opening in the kitchen ceiling, created by beams and arches. The plan is inspiring.
Having the kitchen open to the carefully designed garden invites the outdoors inward. The entire wall facing the yard is glass, door-windows that open.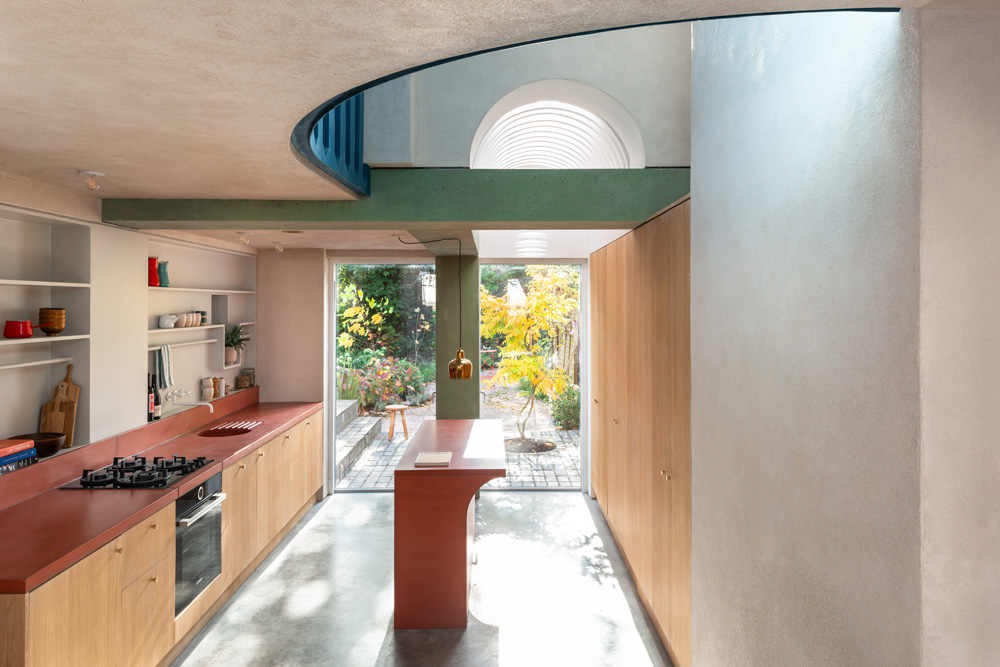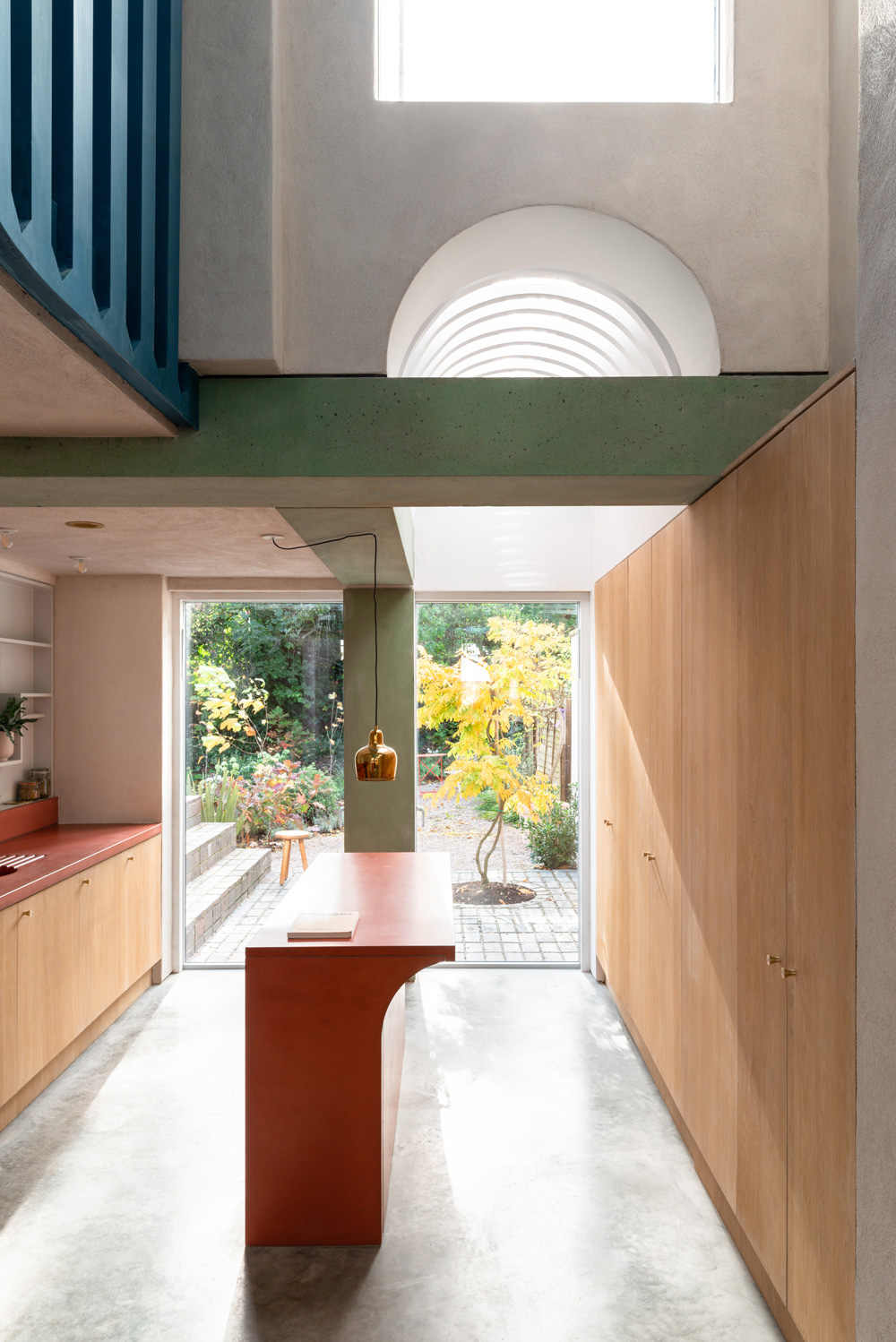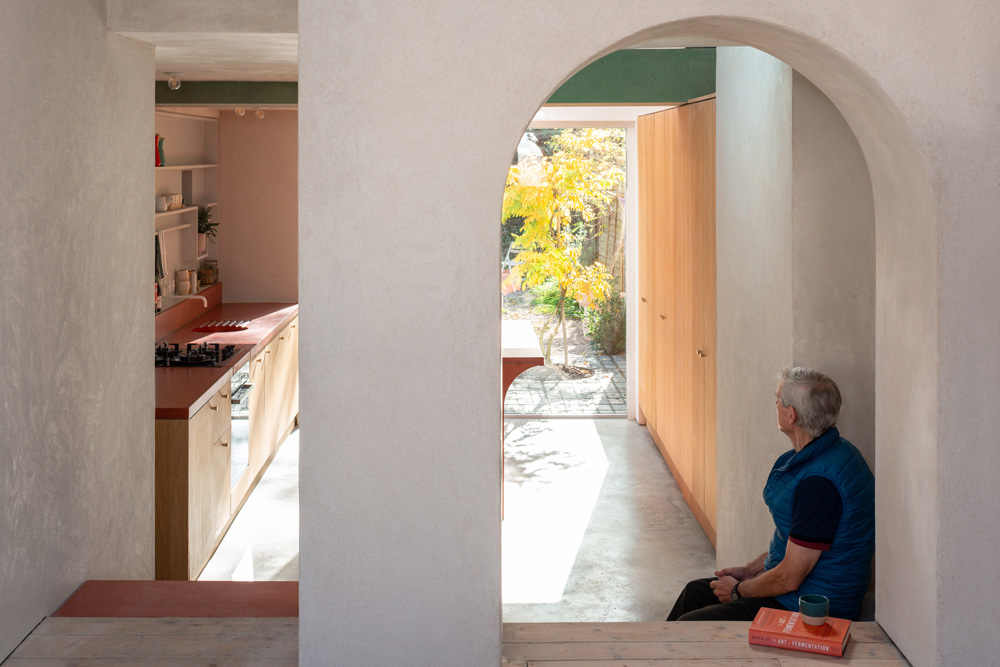 The balustrade, too, is impressive element with understated beauty, utilizing a repetitive motif in a near eastern-style.
The shower – reminiscent of a hammam – is an inviting surprise. Emphasis was placed on accessibility, as the residents are no longer young.
The architects' basic idea was to make a visual connection between the various spaces. They succeeded in creating interest by the unexpected exposure of an additional space through an archway. Note how the upper level "flows" into the lower level together with the eye-opening stream of light.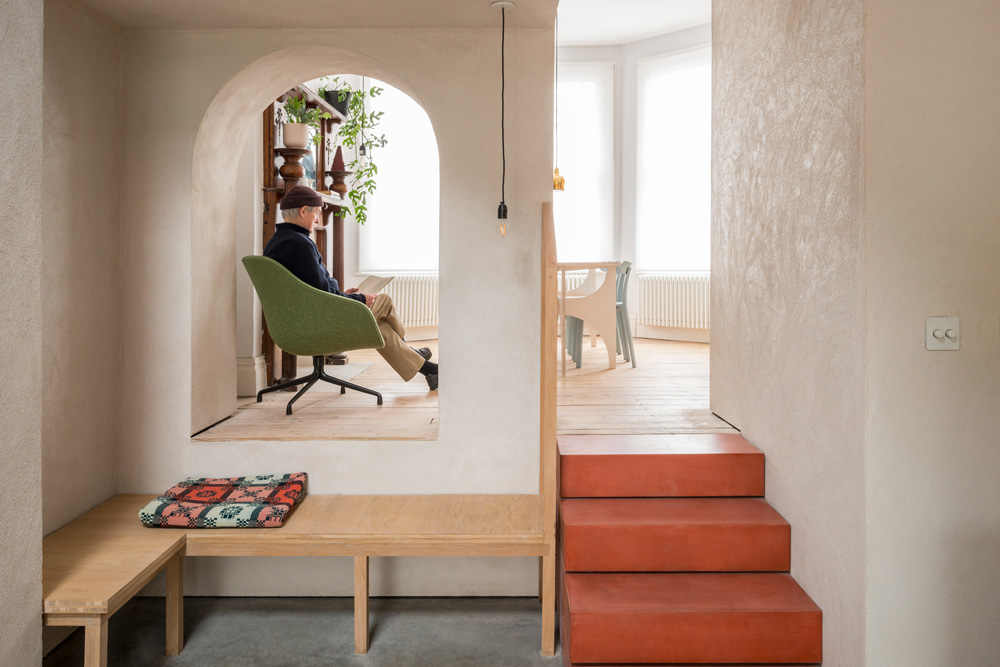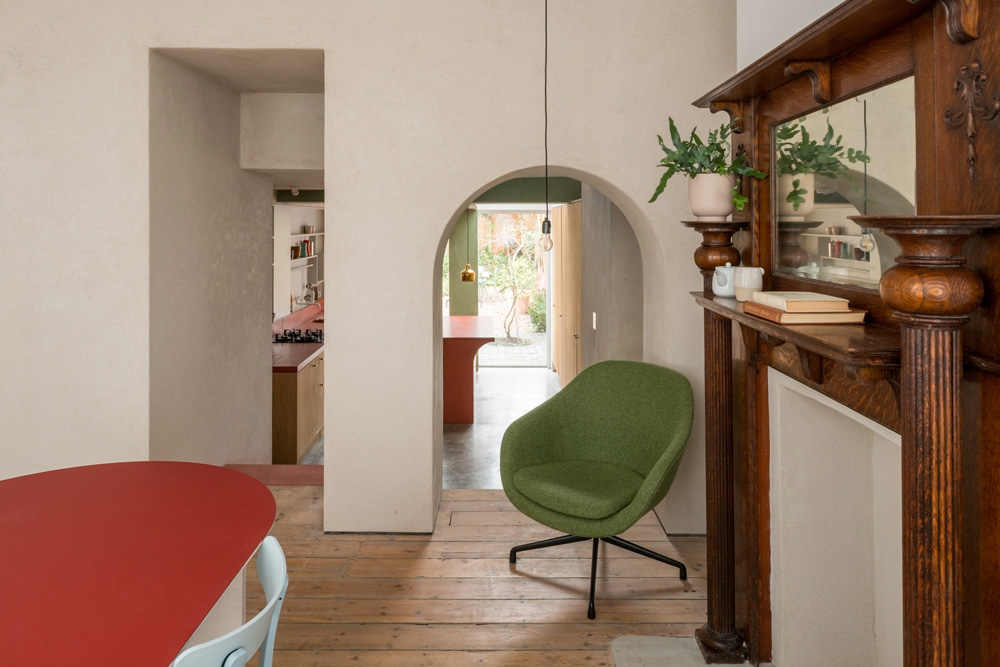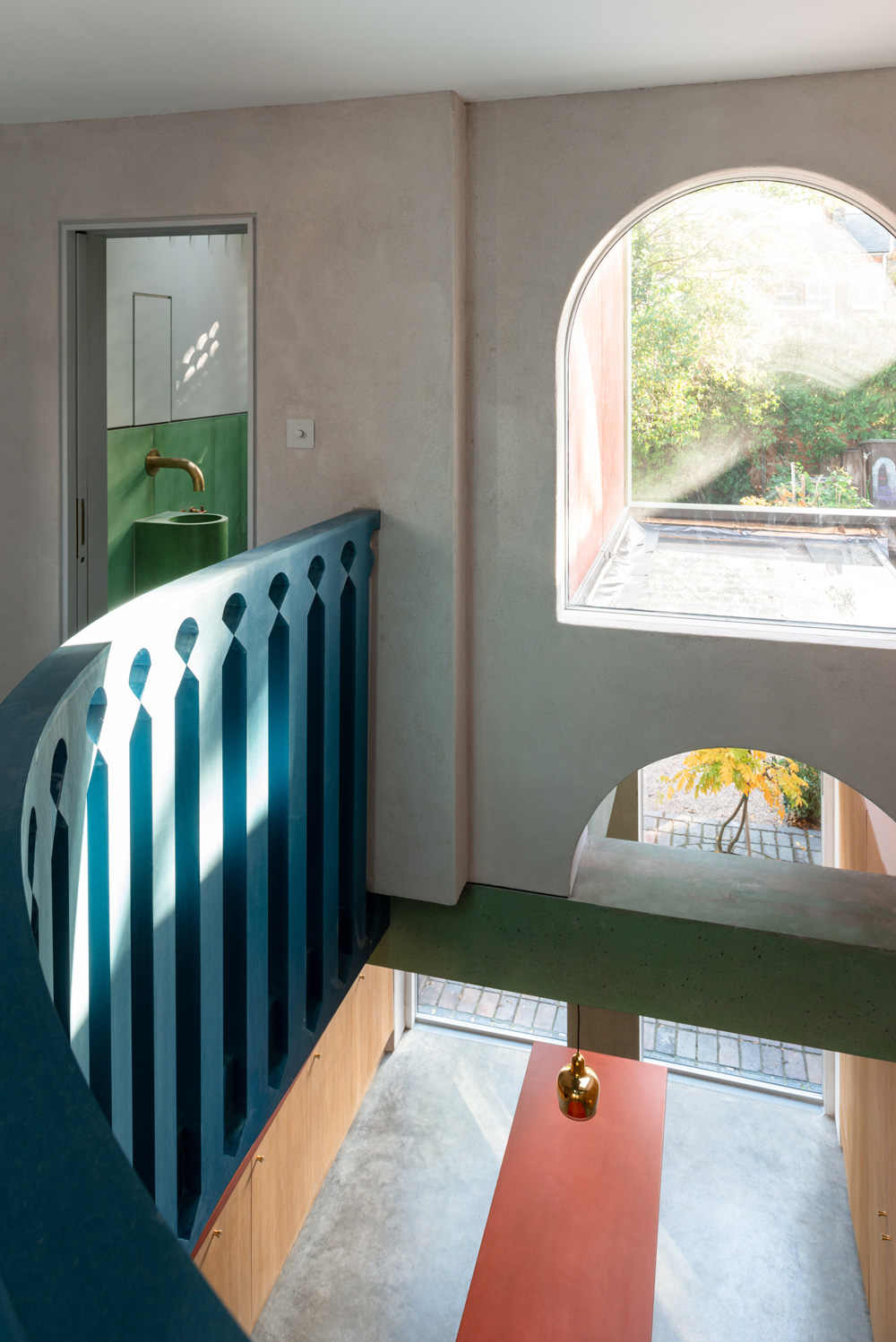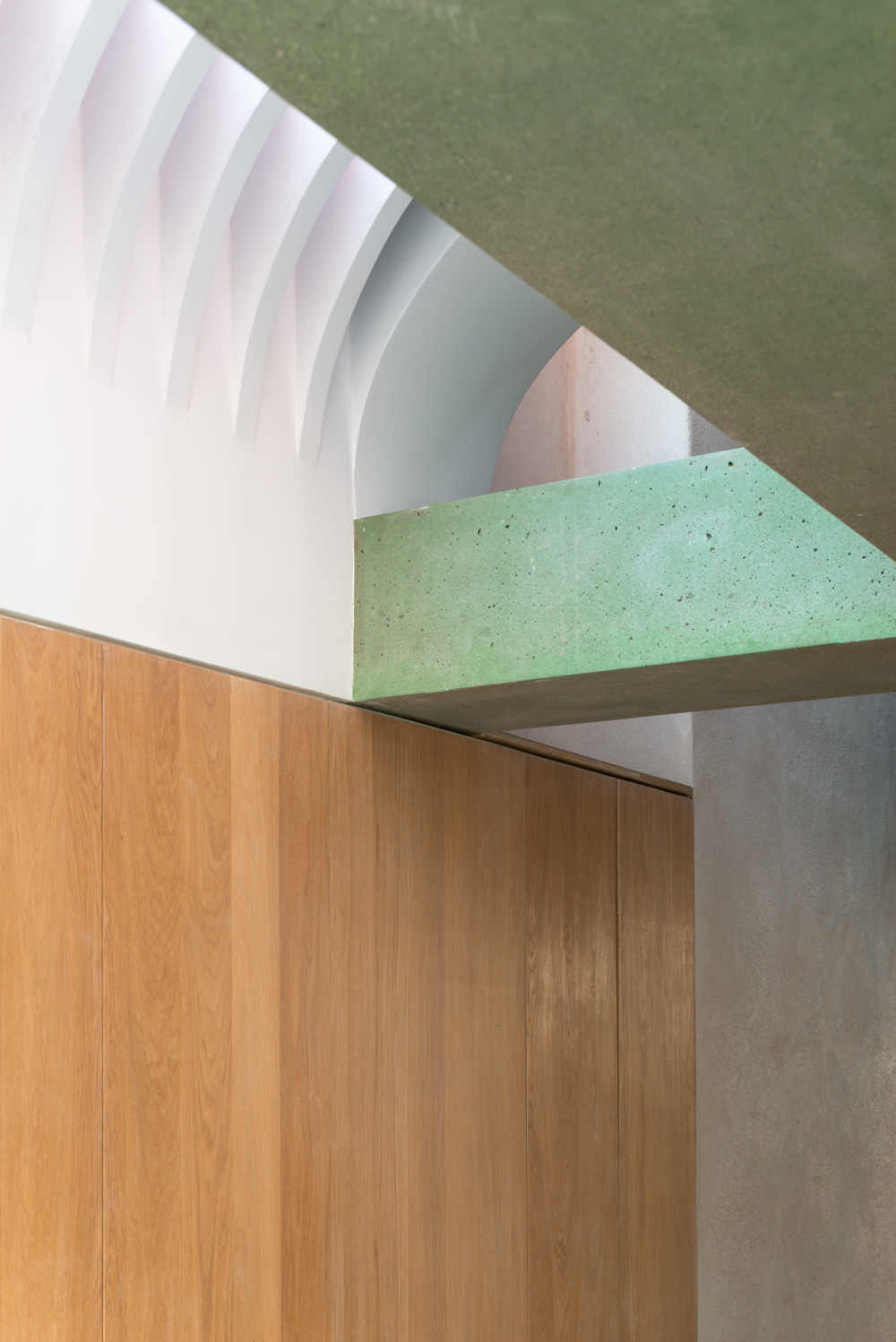 Similar to the ornamentalism common in Victorian homes, many richly ornamental elements were added to the house, for example such as the contemporary, ornamental design twists on the wall facing the courtyard, as well as the kitchen wall that is visible from the courtyard, the window in the hammam and the railing on the first floor.