By Tami Klein
Posted in design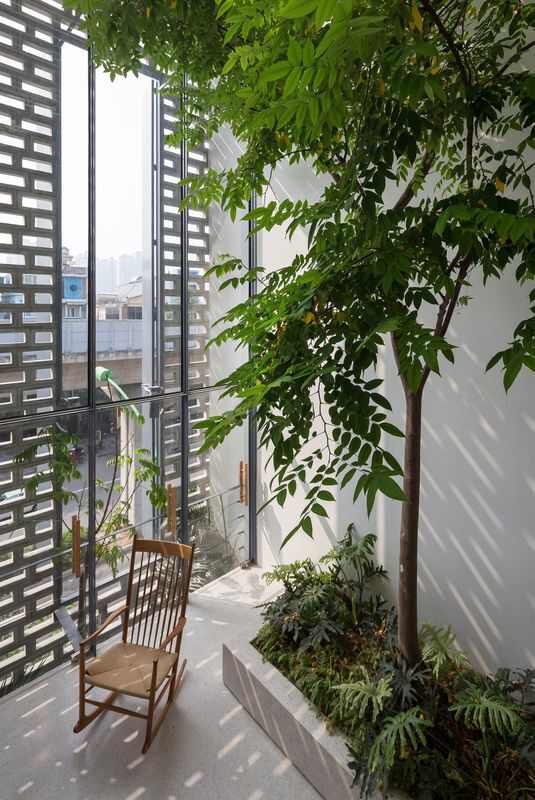 Private construction in densely populated countries – like Japan and Vietnam – especially in large cities, is intriguing. How can a family home be built on such a small lot and how, despite the limited space, can imagination and creativity catch the eye and still create a home.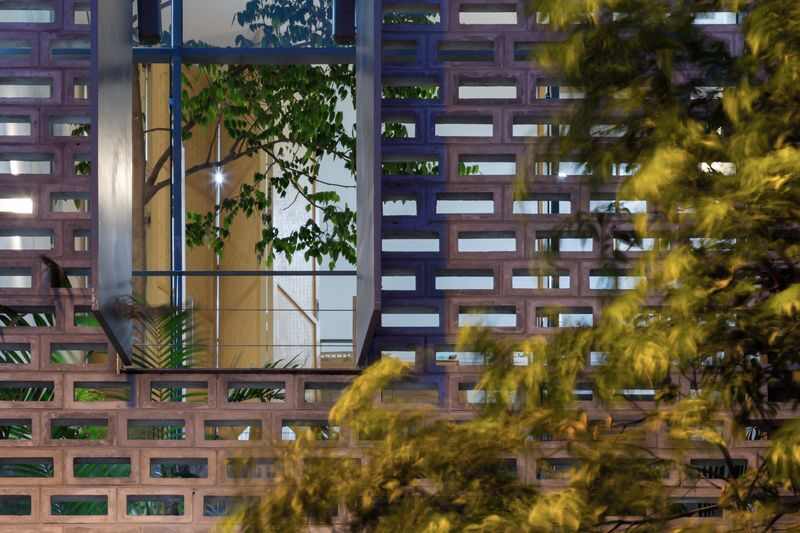 At our request, the studio ODDO Architects from Hanoi, Vietnam described how they built the CH House for six family members, on a long, narrow plot that is only ​​4.2 meters wide and 35 meters deep. The architects stressed the importance of preserving Vietnamese culture and traditions. The house was built for three generations, with emphasis on maintaining harmonious home life, and giving expression to a traditional lifestyle.

"Our source of inspiration was the old, traditional houses of Hanoi, which were spaces that encompass nature and natural light, with natural ventilation built into the house's structure, thanks to the nearly ubiquitous inner courtyards. The goal of our design was to introduce the traits and character of traditional construction into this modern building and create interior spaces with natural light and ventilation.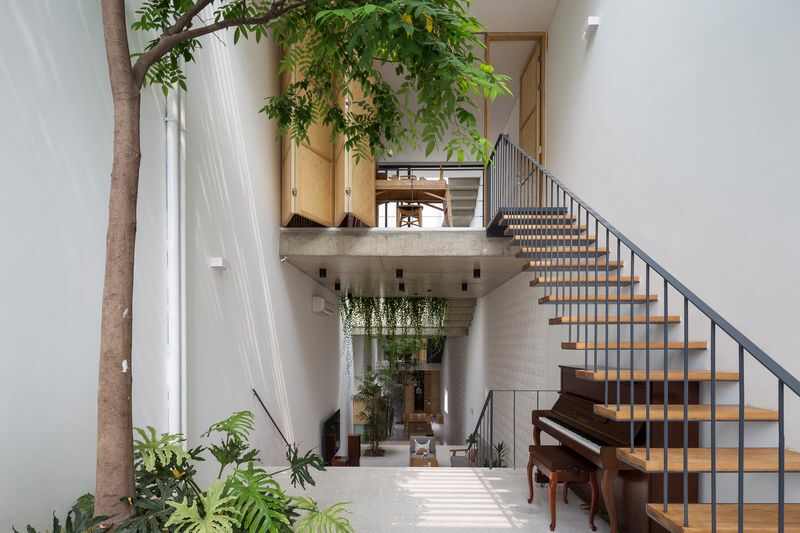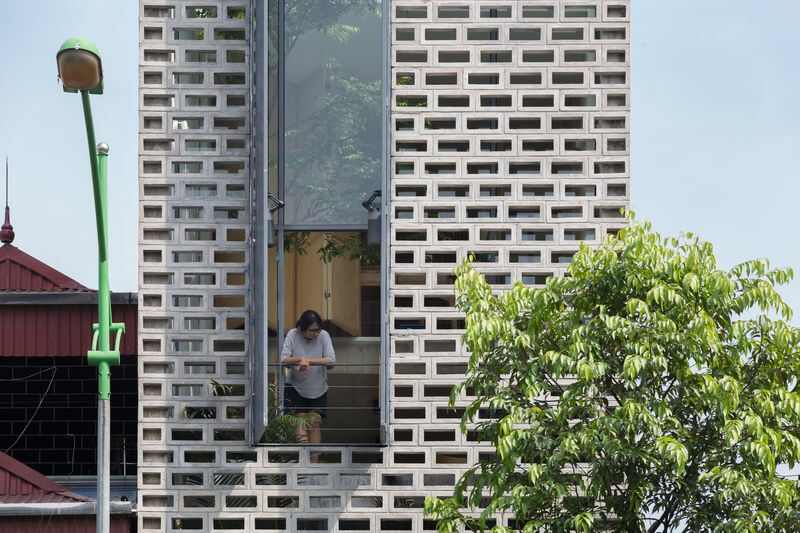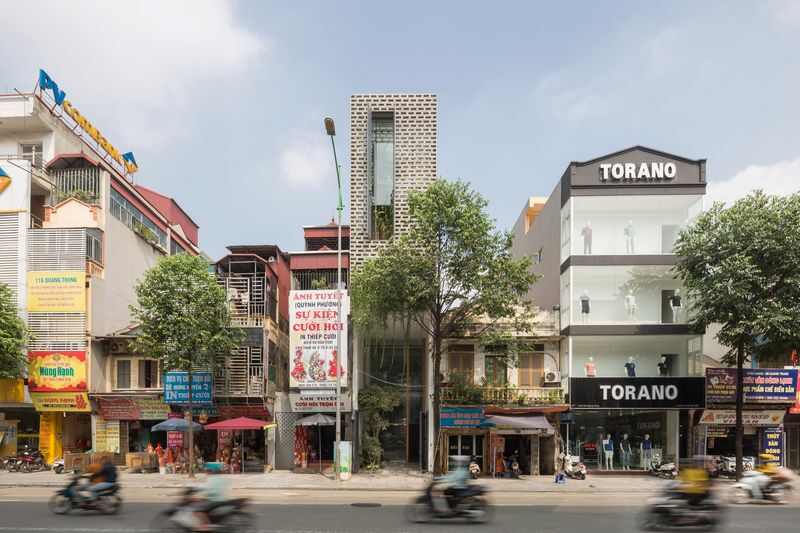 General plan of space
Functionally, the house is divided into two parts, with the commercial part on the first two floors and the remainder dedicated to family life. The family space – the living room, library, dining room and kitchen – is designed on split levels with ceilings of varying heights, in order to leave open space for the flow of family life. Thus, the two children's rooms are above the main area, near open spaces, to allow contact with family members on the lower floors.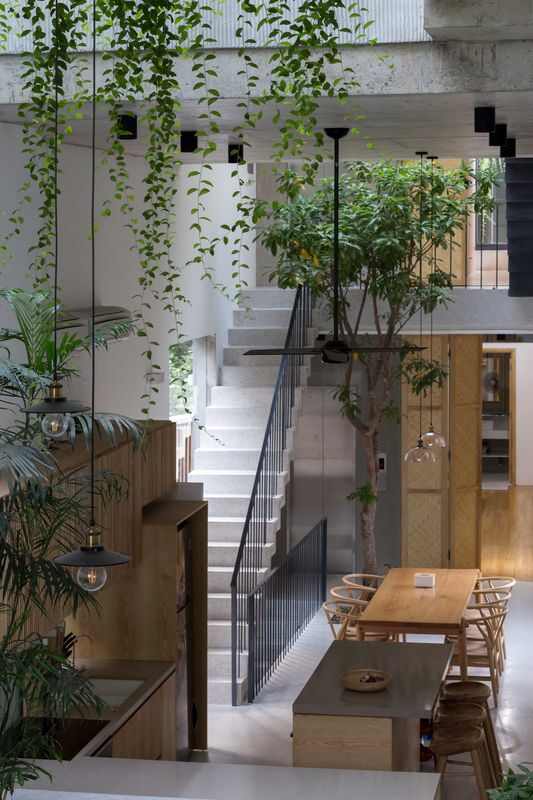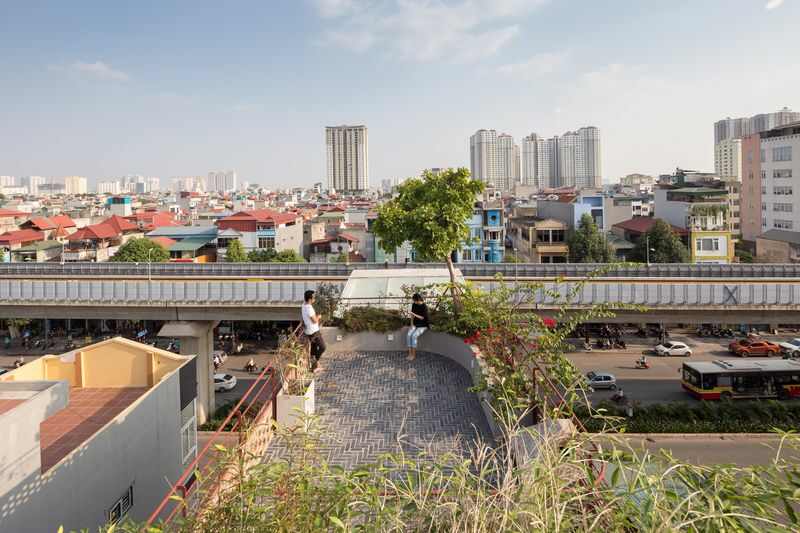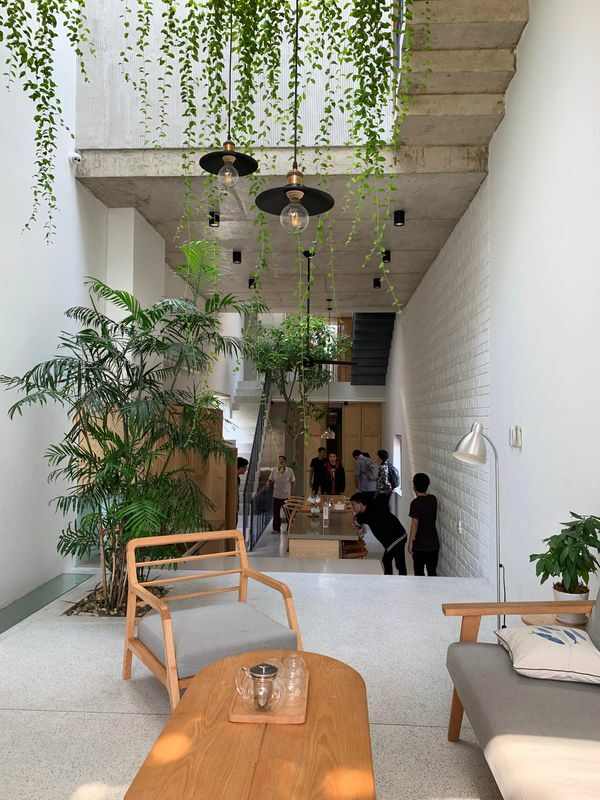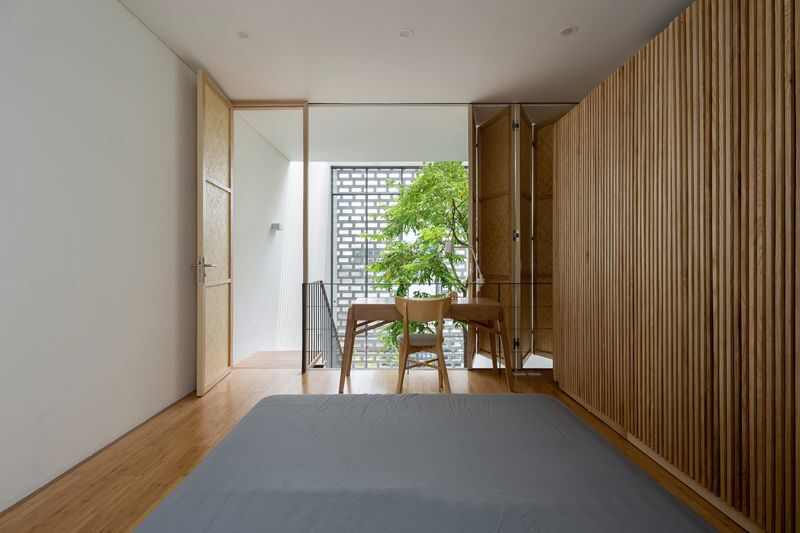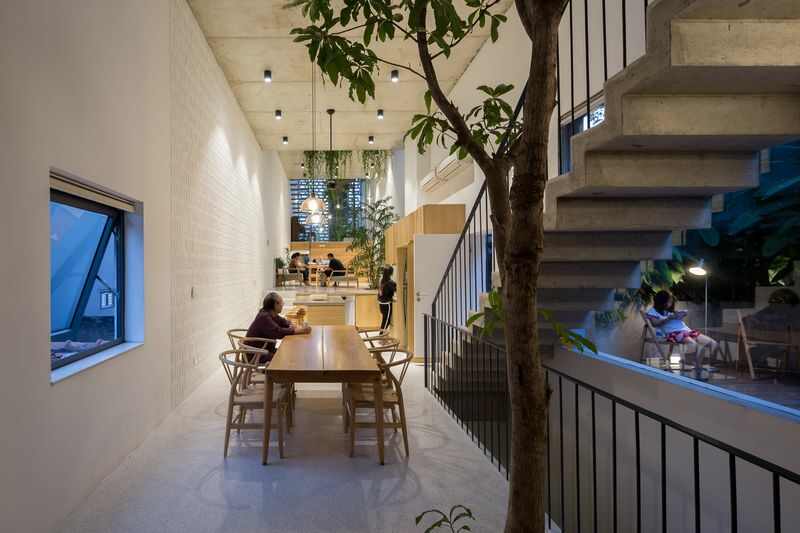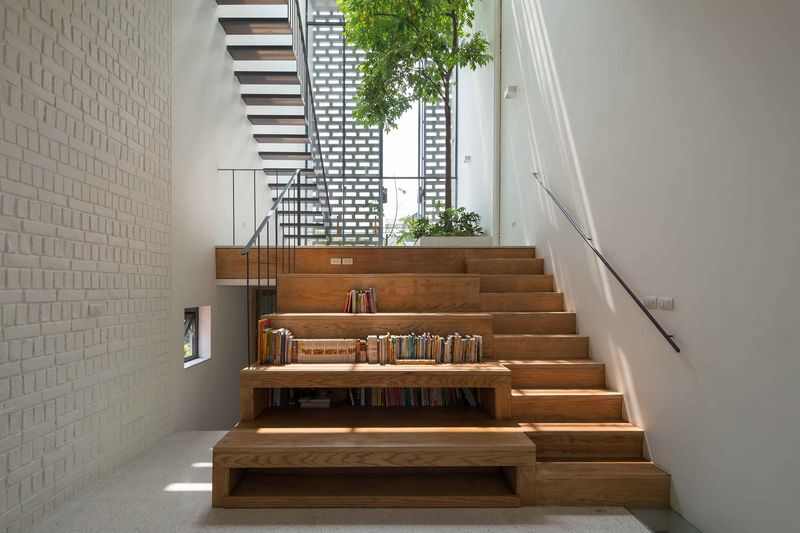 The quiet, inner part of the house includes a bedroom for the grandparents and master bedroom of the young parents.
A unique element in the interior space are three areas that divide the house spatially and allow natural light to penetrate the lower floors.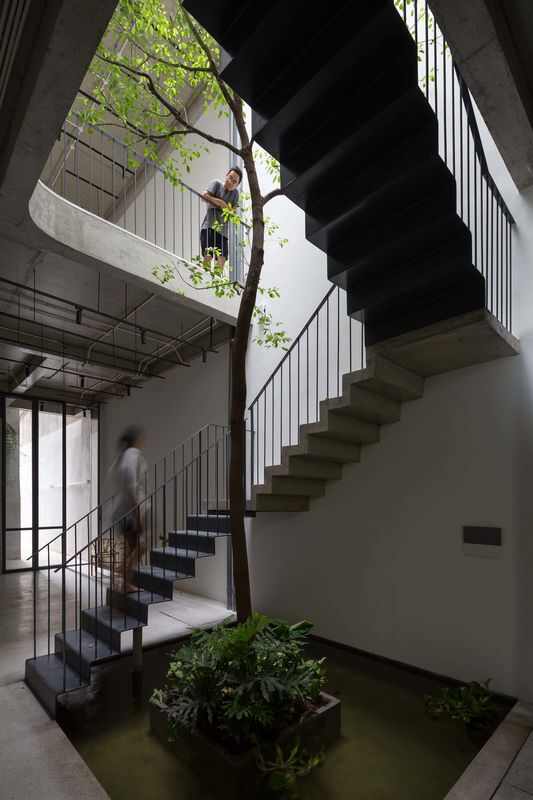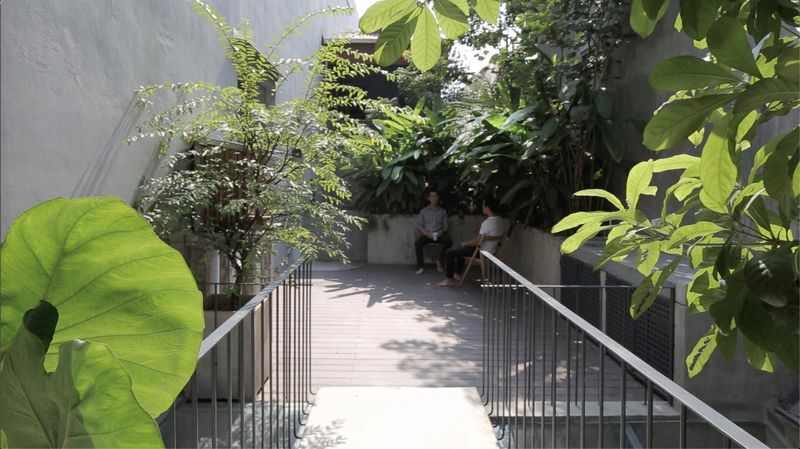 Family tradition
The ties between family members are very close, because they live under one roof. Unfortunately, we are aware that current technology and electronic communications of all kinds sometimes weakens relationships. The design of the house considers both the connections between the members of the household, and the busy, turbulent and innovative lifestyle in the growing Vietnamese economy.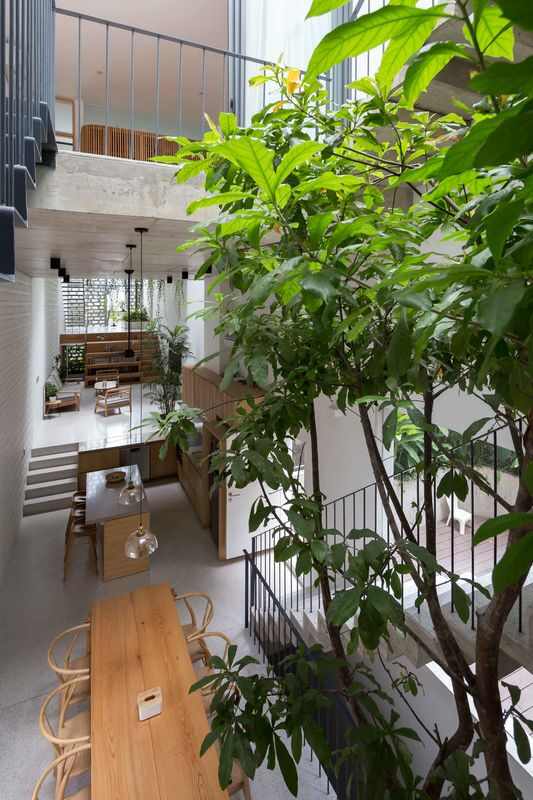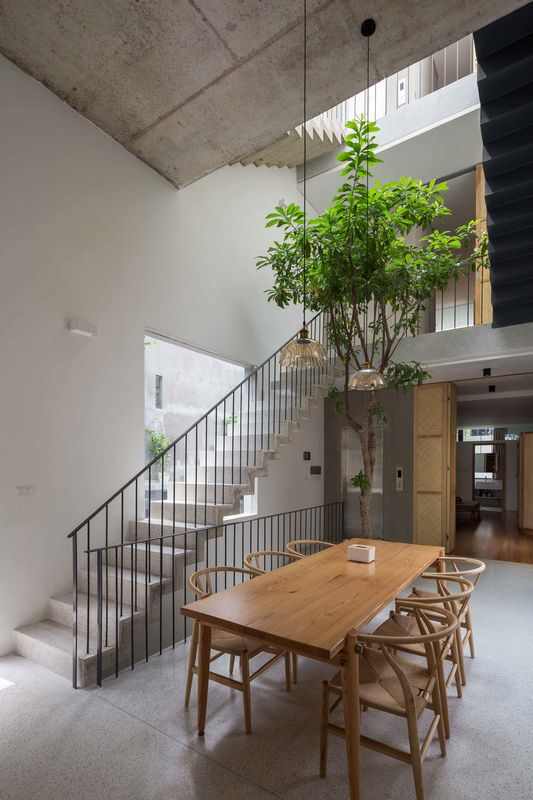 Vegetation
Nature is significant because of its positive effects on people's health. Green islands are often missing in large cities. Therefore, we designed the house with vegetation throughout to soothe the eye, the body and the mind. Introducing trees expresses the idea that the CH house is a not only a home for its occupants, but also a home in which the tranquility provided by vegetation, by nature, is felt. The architects stress that, unfortunately, nature is lacking in Hanoi due to environmental issues.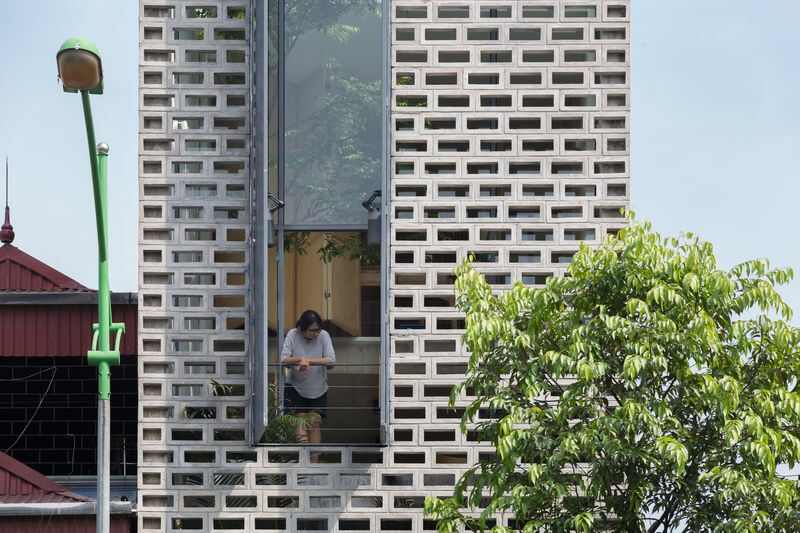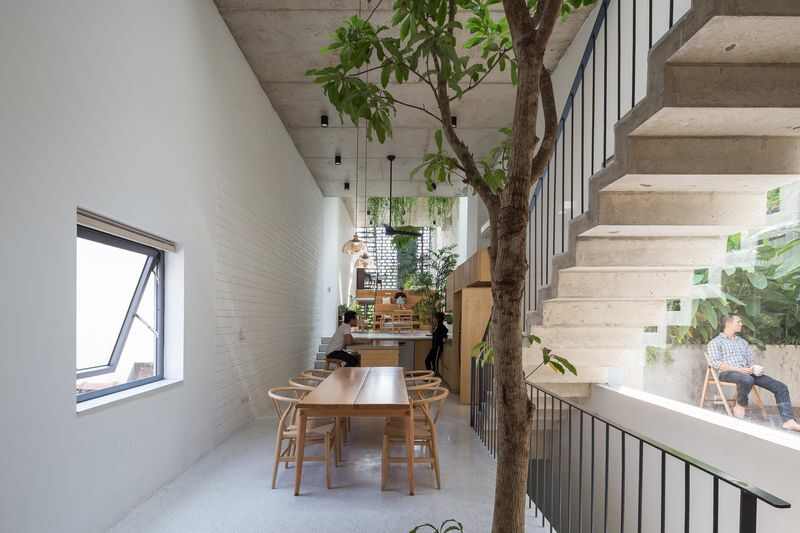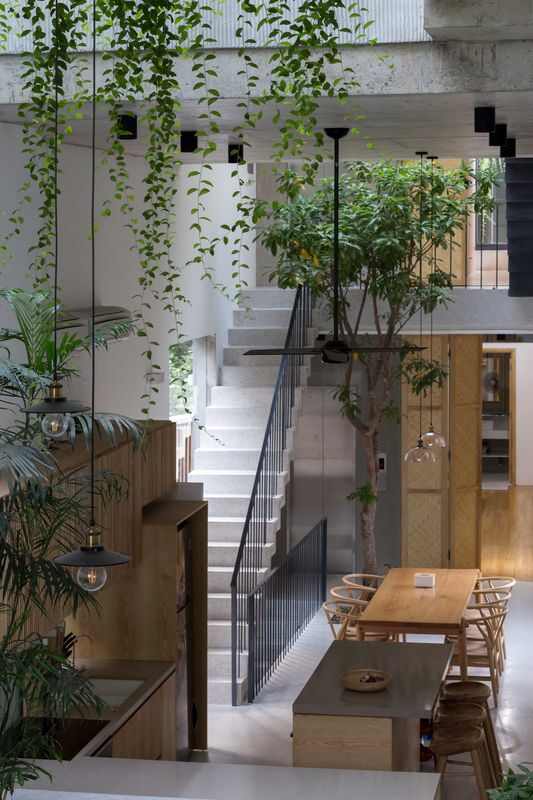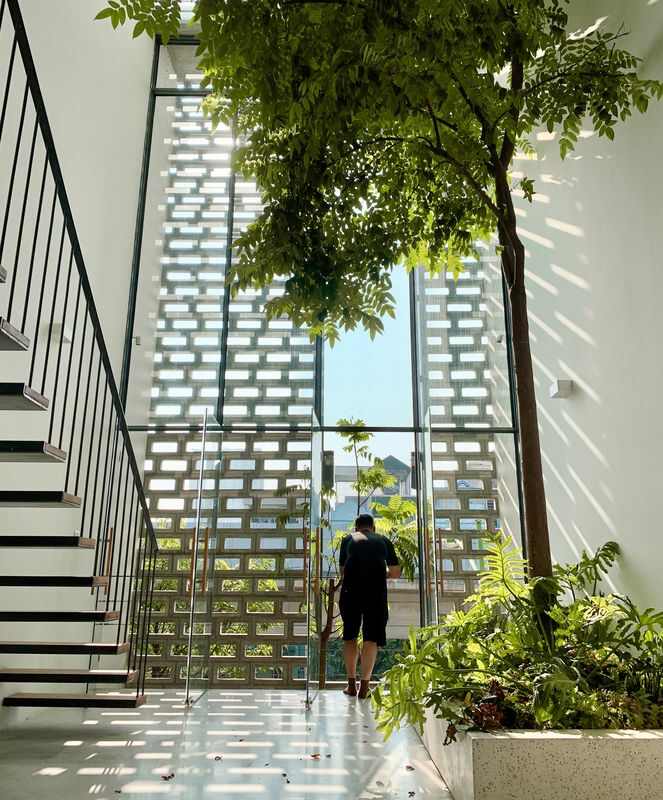 Protective façade
 "The facade of the house is designed with a double exterior. The outer layer is concrete latticework, in a style familiar in the Middle East, while the inner layer consists of glass window panes with metal frames. The double-layered façade is reinforced by vegetation that provides protection from the sun and dust. A window spanning the entire width of the façade allows light to enter and gives the building a more eye-catching look."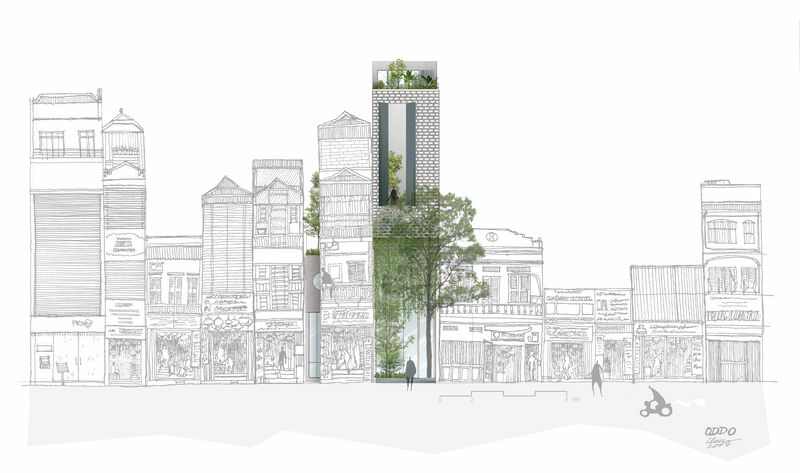 You are invited to watch the video below for a sense of what life feels like outside and inside the house. (Disable the advertisement at the beginning of the video.)
Architects: ODDO architects
Location: Hanoi, Vietnam
Built up area: 220 m2
Floor area: 700 m2
Completed: 06 / 2019
Construction time: 14 months
Amount of residents: 6 members family
Photographer: Hoang Le photography